Best ways to protect your rental property in Wausau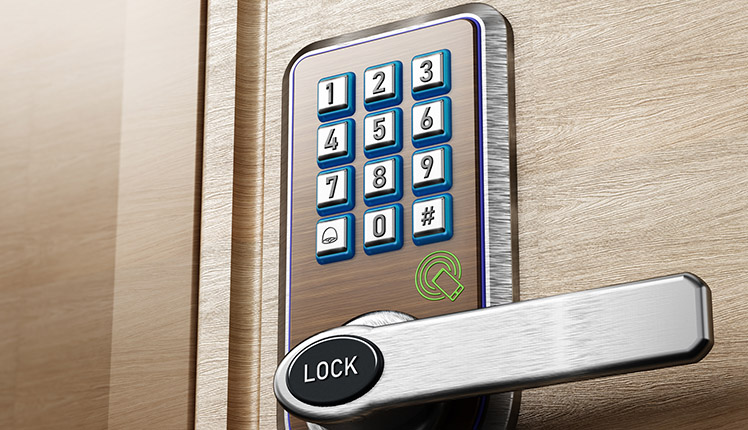 Irregardless of whether you lease out your family's cottage or you own numerous Airbnbs, it can be difficult to protect your rental properties in Wausau. With metal keys to different guests, it's simple to worry about missing valuables or former visitors showing up out of the blue. Not to mention, what would you do if there's a fire or flood at your Airbnb when you're away?
From smart door locks to completely automated home security packages, here are some helpful tips on how to protect your Airbnb in Wausau.
Eliminate those easy-to-lose keys when you use smart door locks
When a visitor moves on, they might return all keys for the next guest. Although, if they took or secretly made copies of a key, they would be able to re-enter sometime in the future. Of course, you have the option to change the locks if a key is lost, but that creates delays and cuts into your revenue.
You'll want to install smart locks that work along with your home security system to alleviate these worries. You can then issue every guest their personal code number for entry. When they check out, there's no reason to mess with the key exchange. Instead, simply program the door code to expire after they vacate the property. If past inhabitants return and make an attempt to enter with their previous access code on the keypad, you will be warned with a message of the failed attempt on your smartphone.
Smart home technology makes empty properties look occupied
Of course, you hope that your Wausau rental property will be occupied, but that's not always true. Nevertheless, you always want to make it seem that guests are there so your rental isn't an easy mark for thieves. Incorporating a security system with home automation gives you the chance to take advantage of smart lighting, motion detection devices, and video cameras that make your lodging seem occupied.
Start by setting your smart lighting to come on at particular times of the evening. You will also want your cell phone app to notify you if your video cameras detect an unwanted guest hiding in the dark or coming to your main entrance. You have the opportunity to employ the talk feature to make them know you can see them or arrange for your smart lights to automatically come on when a surveillance device or motion sensor identifies questionable movement.
Protect your Wausau Airbnb with 24/7 monitoring
Your tenants can sleep easy if they are safeguarded from intruders, specifically when Wausau is somewhat unfamiliar. When a thief attempts to invade your property, your security system will not only sound a siren but will also alert your around-the-clock monitoring professionals. Now, no matter where you are, help will be forthcoming. Your monitoring specialists will even act as your point person and loop you in whenever you're able.
In addition to home invasions, your monitoring team can link to fire alarms, flood detectors, and carbon monoxide detectors. It would be understandably distressing for your renter if a water heater springs a leak or something catches fire. Not only will you get a phone notification that a potentially dangerous event has occurred, but an agent is also able to coordinate help from emergency personnel while you're in transit.
Order a modern home security package in Wausau
Protect your Airbnb in Wausau when you get a state-of-the-art home security system. Thankfully, Vivint has great features like smart light bulbs, smart door locks, and around-the-clock monitoring. Reach out today and our home security experts will help you customize a system that's ideal for your Airbnb or rental property. Call (715) 662-6232 or fill out the form to begin!
Areas Served Around Wausau By Smart Security Specialists Your Local Vivint Authorized Dealer